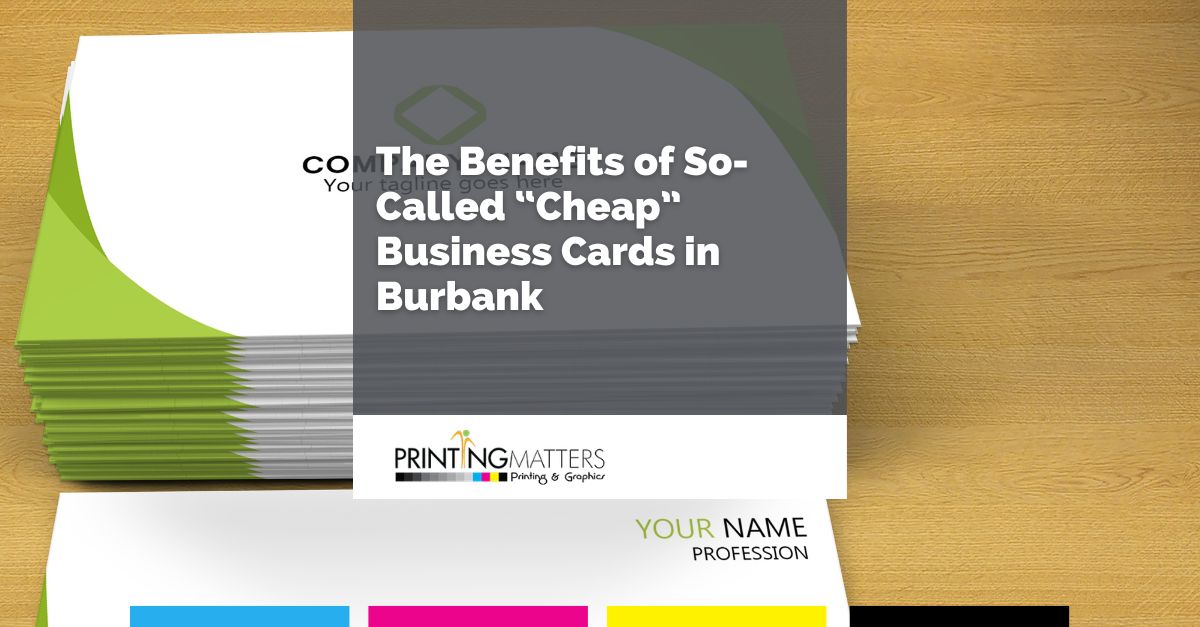 Do you need new business cards but don't want to have to take out a small business loan to do so? That said, do you want to get inexpensive business cards that don't look "cheap" in the slightest? We can help. Many rely on us for "cheap" business cards in Burbank that no one would ever think of as "cheap" for a variety of reasons. For businesses all throughout Burbank, Glendale, and Southern California, we've provided business cards that showcase a business properly. 
Always on the Cutting-Edge of Design 
We understand that, as a business owner, you most likely don't have time to stay abreast of what's new and exciting in the world of business cards. That's fine. That's our job. We can provide you with the very best in stylish business cards that fit your company. Case in point: one of our most recent additions that's already proven to be extremely popular: hot foil. Gold, silver, or copper foil accidents have an ultra-refined finish that makes a lasting impression. The height of sophistication, this is a business card that sets your business apart. 
Business Cards that Look and Feel Great 
As eye-catching as the look of a business card can be, a business card should do more than just make a great initial impression. After all, a business card has to catch a person's eye, but you want them to be just as impressed when they hold it, too. Here, too, we can help. Silky, smooth cards with a matte appearance feel great in your hands but are water and tear resistant, too. Thus, they'll be impressive for a long time to come. For an even stronger impression, extra heavy cards printed on "Premium Ultra Thick 32pt" more than live up to that name. 
A True Printing "Partner" 
As business owners ourselves, we understand how important your business cards are to you. So, we always want to make sure that your business cards fit you exactly right. To that end, we can help to design your business cards, too, to make sure that they're exactly what you want them to be. Many business owners over the years have come to us and said something like: "I kind of have an idea of how I want my cards to look but I'm not a hundred percent sure." From there, we can work with you to help put together the right cards for you.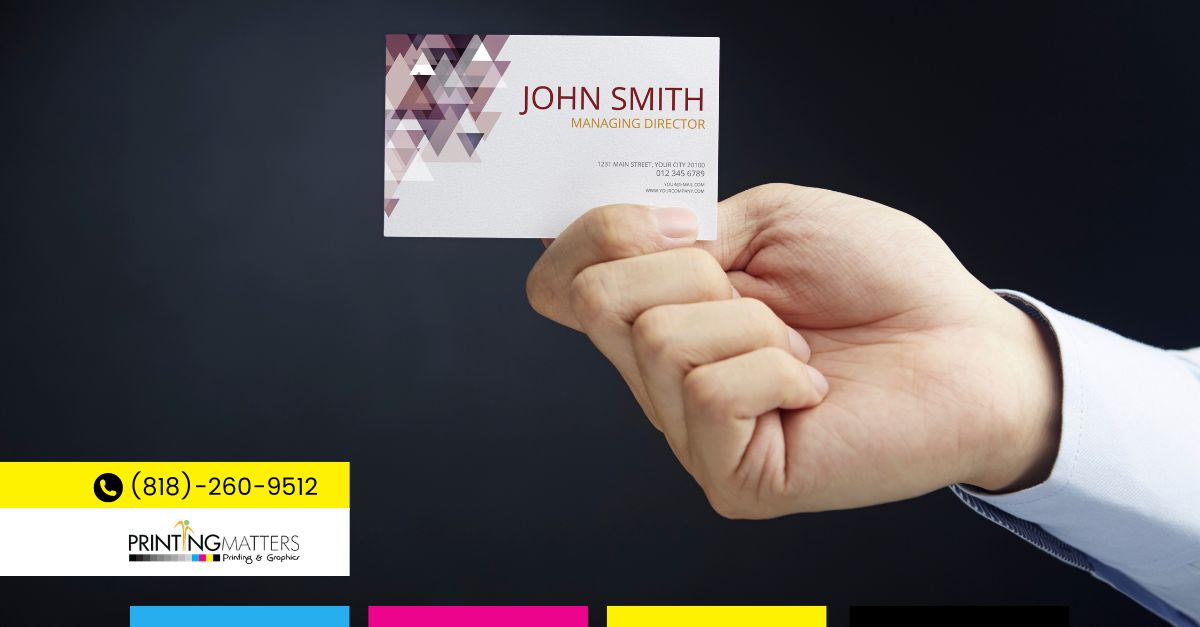 More Than "Cheap" Business Cards in Burbank 
Business cards may be the most popular item that we offer, but they're far from the only kind of printing solution that you'll find here. We can provide just about any other kind of printing that a business may need, from car magnets to posters, t-shirts to door hangers, banners to letterheads. Of course, you don't need to be a business to find the printing you need here. We can help with your wedding announcements, buttons, and so much more. To see all that we offer, click here or stop on by.