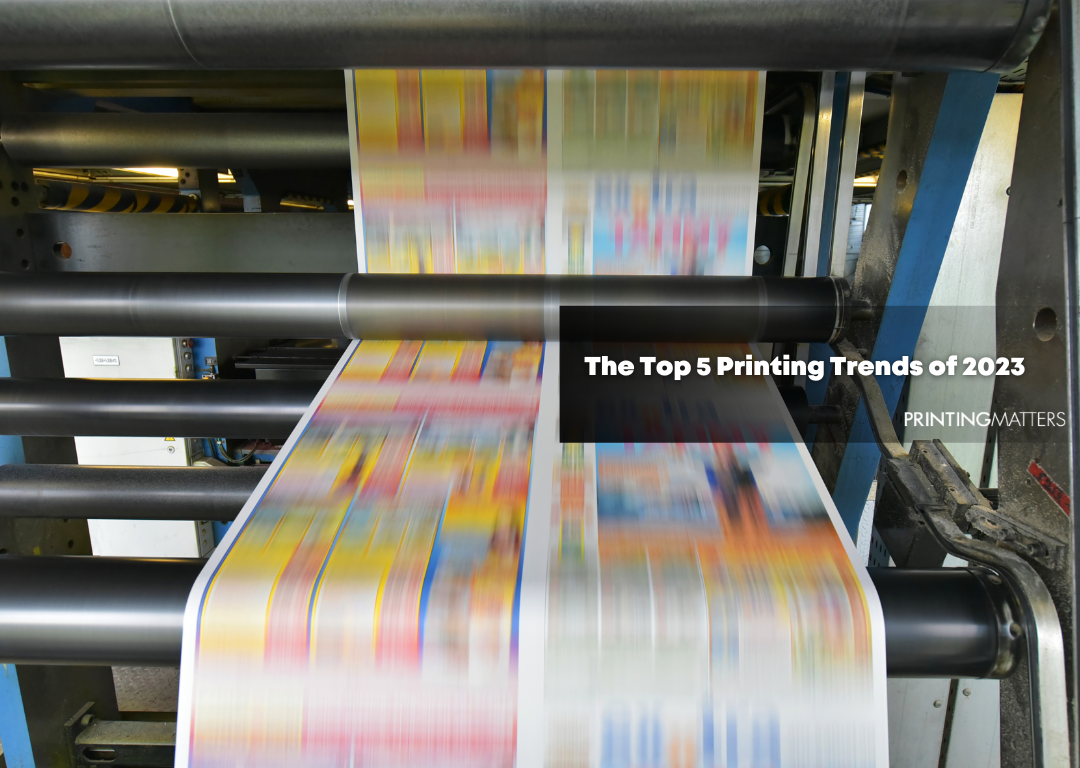 Printing technology is constantly evolving, and there are several exciting trends that our color printing Burbank shop expects to see in the printing industry in the coming years. Here are five trends to watch out for in 2023:
Eco-Friendly Materials
As more consumers become environmentally conscious, we expect to see a rise in the use of eco-friendly materials, such as recycled paper and soy-based ink.
Sustainability is becoming increasingly important to consumers, and businesses are responding by adopting eco-friendly practices. In the printing industry, this means using materials that are recycled or biodegradable, as well as using inks that are non-toxic and made from renewable resources.
Personalized Printing
Advances in technology are making it easier than ever to create personalized printed materials, such as customized packaging or direct mail campaigns.
Personalization is a powerful tool for marketers, as it allows them to tailor their messaging to specific audiences. In the printing industry, this means using variable data printing (VDP) technology to create unique prints for each recipient. This can include customized text, images, and even QR codes that link to personalized landing pages.
3D Printing
While 3D printing has been around for several years, we expect to see continued growth in this area in 2023.
3D printing allows for the creation of three-dimensional objects from digital files. This technology has many potential applications in the printing industry, from creating prototypes and models to producing custom products. As the technology continues to evolve and become more accessible, we expect to see more businesses adopting 3D printing as part of their production process.
Augmented Reality
Another trend our color printing Burbank shop expects to see in 2023 is the use of augmented reality (AR) in printed materials.
AR technology allows for interactive experiences that blend the physical and digital worlds. In the printing industry, this means using AR to create immersive experiences for readers. For example, a magazine could include AR-enabled advertisements that allow readers to see a 3D product demo or access additional content.
Smart Packaging
Finally, we expect to see an increase in the use of smart packaging in 2023.
Smart packaging refers to packaging that has embedded technology, such as sensors or RFID tags, that allow it to interact with the environment or provide additional information. This technology can be used to track inventory, monitor temperature, or provide consumers with product information. As the demand for more sustainable packaging grows, we expect to see more businesses adopting smart packaging as a way to reduce waste and improve the customer experience.
Overall, these trends represent an exciting future for the printing industry. By staying up-to-date with the latest technology and trends, businesses can stay ahead of the competition and provide their customers with innovative and engaging printed materials