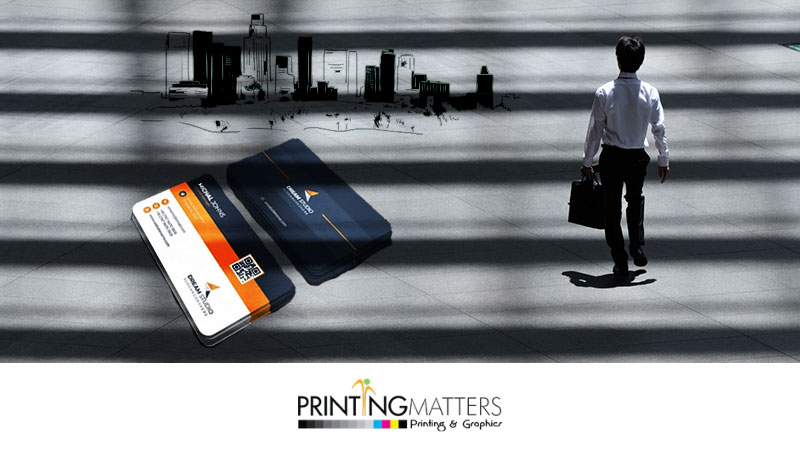 Cheap business cards Los Angeles don't always mean their quality is sub-par. If you choose My Printing Matters business card printing service, you are guaranteed to receive business cards that surely stand out from the crowd. 
Business cards are everywhere. They can be a necessity. But if you don't use them as a marketing opportunity, then your recipients will just throw them away. 
For that reason, it makes sense to design your business cards in a way that your recipients will actually use them and not toss them in the bin. 
Cheap Business Cards in Los Angeles with a Purpose
These cards can be a marketing tool that can communicate your brand message. However, you can make them more useful by creating a card that can multitask. 
For example, you can create a card that can also be used as a bookmark. Your business cards can also be a scratch card or a sticker. 
Make these cards conversation pieces so your brand will be part of your customers' conversation. 
Add a QR Code 
QR codes on business cards are not new. There are various business owners that add QR codes to their business cards. 
But why should you follow suit? The code can help you track those cards. Every time you hand the card out, make sure to offer your recipient a form of incentive, like discounts or coupons when they check your site. 
The code will help you monitor how many of your recipients actually took action. If the rate is lower than what you expected, you can always try another design and track it. 
Spur Curiosity
To do this, you need to challenge your recipients. For instance, you can include a fun fact on your business card. But make sure that this fact is related to your business. 
Adding this fact can easily spur a conversation and engage people each time they read your card. When you drive their interest, they are more likely to read and keep your card. 
Include Testimonials from Actual Customers 
When you create a business card, make sure that you don't only use one side. Opt to print both sides. The main side will include contact details. The other side may have testimonials of your customers. 
These reviews or testimonials can add credibility to your brand. Just add a brief quote on your card to better use the space on the other side of the card. 
Another way to add credibility to your brand is to show that you support a cause. For instance, you can state that your brand is a supporter of UNICEF or the Red Cross. 
Should You Add Your Photo to Your Card? 
This is debatable. However, putting your photo can put a face to your name. It adds familiarity to your brand. It also helps them remember who you are. 
But make sure to test your design. 
Once you have a design for your business cards, use this page to request a quote or call us to order cheap business cards in Los Angeles: (818) 260-9512.