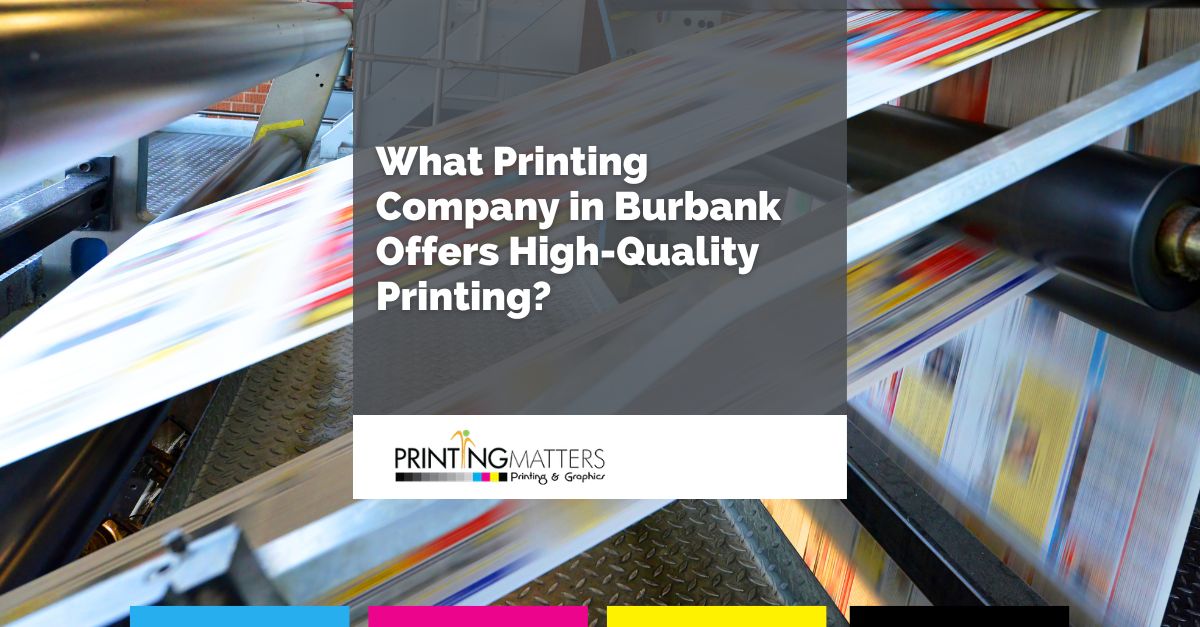 When you are looking for a printing company in Burbank, you must consider its ability to provide you with high-quality printing. But why do you need high-quality printing when you have a website? 
Printing Company in Burbank Offering High-Quality Printing
High-quality printing can only be achieved by using premium printing materials and excellent techniques. One of the reasons you should be choosy when it comes to hiring a printing company is to ensure that the printing materials used are durable. High-quality materials will guarantee that the printed materials are long-lasting. 
Better Color Reproduction 
Reliable printing company uses high-quality inks and papers to provide clients with more accurate and vibrant color reproduction. As a result, you get more visually appealing and eye-catching printed materials that showcase your business, products, and services. 
Improve Your Brand Image 
Even if you have an interactive website, your reputation will be tarnished by simply distributing low-quality prints to your clients. The use of high-quality materials and techniques can boost the overall perception of your brand, making it appear more professional and reputable. What will your clients think when they receive your flyers or brochures that appear to be printed using an antiquated printer and low-quality paper? No matter how popular your brand is, it will be affected when your printed products don't look good. 
Cost-Effective 
You may think that it's expensive to use premium-quality materials for your printed products. However, in the long run, the use of these materials can be more cost-effective because they don't need to be replaced as often. For instance, the menu of your restaurant doesn't need to be changed yearly. Thus, you need it to be printed in superior materials so it can stand the test of time. 
Increased Readability 
High-quality materials and techniques will guarantee better clarity and readability, which can be vital for things like brochures and manuals. If you print them using low-grade ink or a printer, do you think they are still readable in a few years? 
Better Longevity
In addition to better readability, high-quality printing materials will also result in printed products lasting longer as they are less prone to fading, smudging, or other forms of damage.
How to Choose the Right Printing Company? 
In Burbank, you will find various printing companies that offer different printing services. But not all of them can cater to your needs. That's why before looking for a printing company, make sure to consider your printing requirements like the size, quantity, color, and materials needed. 
You should also research the printers they are using. Find a company that uses printers specializing in the type of printing you need. And most of all it must have a good reputation in the industry. You may also contact the company to check for certifications.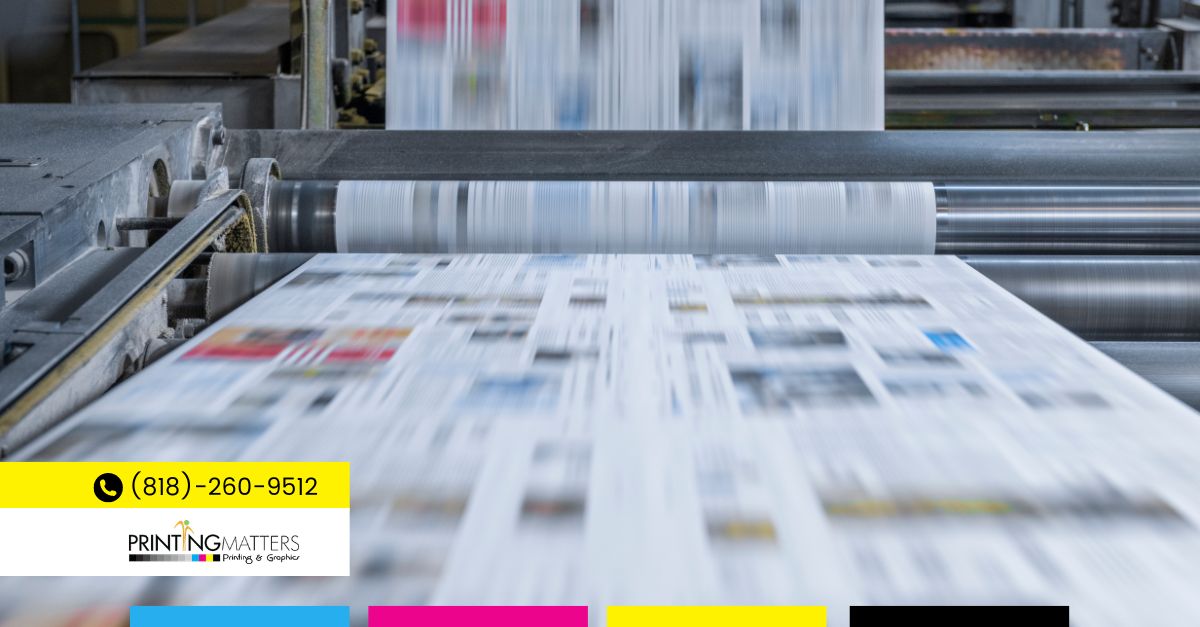 Company's Portfolio 
It's also helpful to understand how the company works by reviewing its portfolio. This will help you see the quality and variety of their work, this will also ensure that they have experience in the type of printing that you need. 
Most of all get your quotes and compare pricing. If you are considering our printing company in Burbank, talk to one of our consultants here at My Printing Matters through the contact form on the right margin.