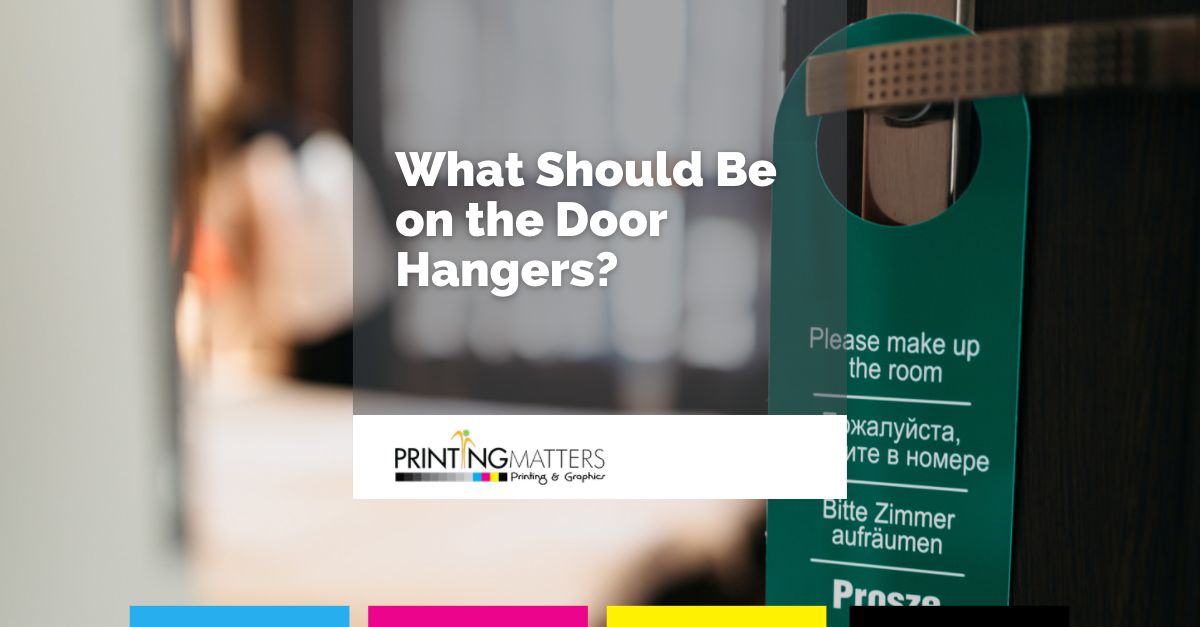 My Printing Matters offers bulk printing services that include door hangers. If you don't know what door hangers are, they are the ads that you see on your front door. They are an effective form of advertisement. Even though you will throw the door hanger away, you're still exposed to the ad.
Make Door Hangers Affordable with Bulk Printing Services
Door hangers are easy to print. Distributing them is also easy, especially if you have people to help you out. Unfortunately, not all business owners are aware of the benefits of door hangers. On the other hand, if you're aware of their advantages, you might still not get the most out of them because you didn't design the door hangers effectively.
So, here are the ways to ensure that you reap the benefits of door hangers.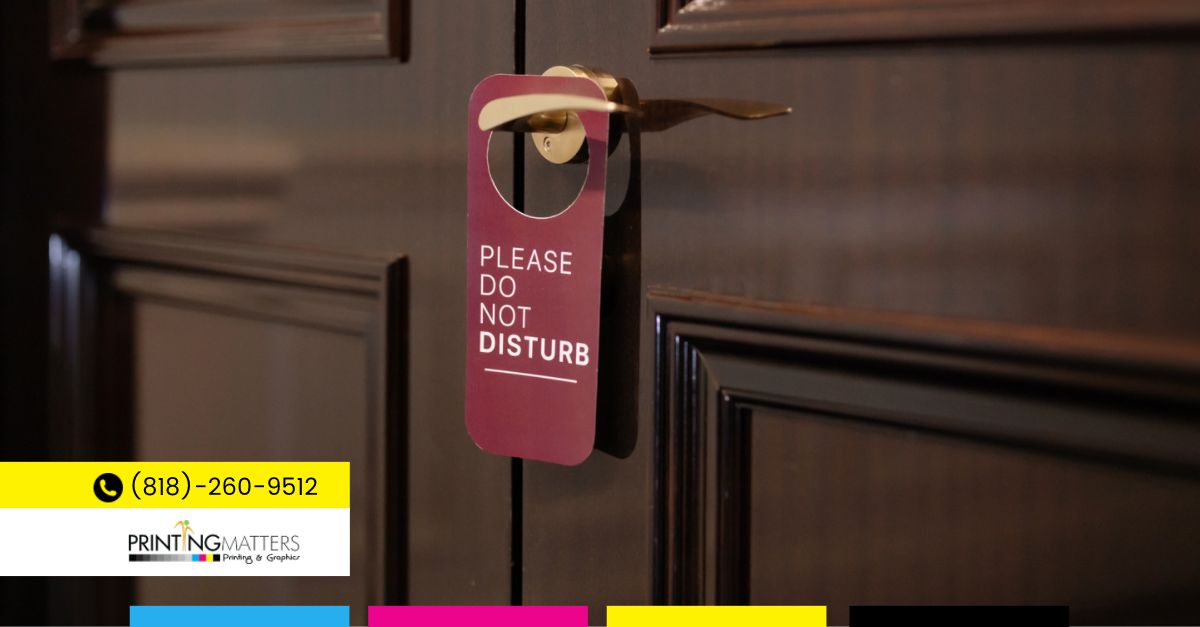 Clear Headlines
Headlines are everything for any type of ad. To capture the attention of your potential customers, the headlines of the door hangers must be easy to read. Use colors that blend well and avoid those that mix in the background. The fonts must also be easy to read. When designing the door hanger, remember that your potential customers will only glance at it.
Opt for Bold Colors
Although you must avoid using colors that blend into the background, opt for brilliant colors that truly stand out. These colors must capture your customer's attention and compel them to read your ad. And make sure that the hanger includes the logo of your business.
Include Contact Information
If you don't add your contact details, how can your potential customers find or contact you? Although it's pretty obvious that you need to have this piece of information on the hanger, some business owners do forget about including it in their ads. Even if the person isn't interested in what you're offering, you're still exposing your phone number and website to that person. The recipients of the door hangers may not realize yet how important your products and services are today. But who knows? Perhaps, tomorrow, they'll need your services or products.
Add some coupon
Another way to capture your audience's attention through a door hanger is to add a coupon on the bottom part of the design. My Printing Matters will create a perforation so that your customers will just tear it off for future use. But the coupon should be small in size, like a business card, so the customers can just easily put it in a wallet or a purse.
Reach Your Customers Today
If you're looking for more affordable ways to reach your customers, try door hangers. They are a perfect tool that can include your targeted message. And if you do choose this promotional material, make sure to use the bulk printing services of My Printing Matters to maximize your campaign. Call us today to know more (818) 260-9512.