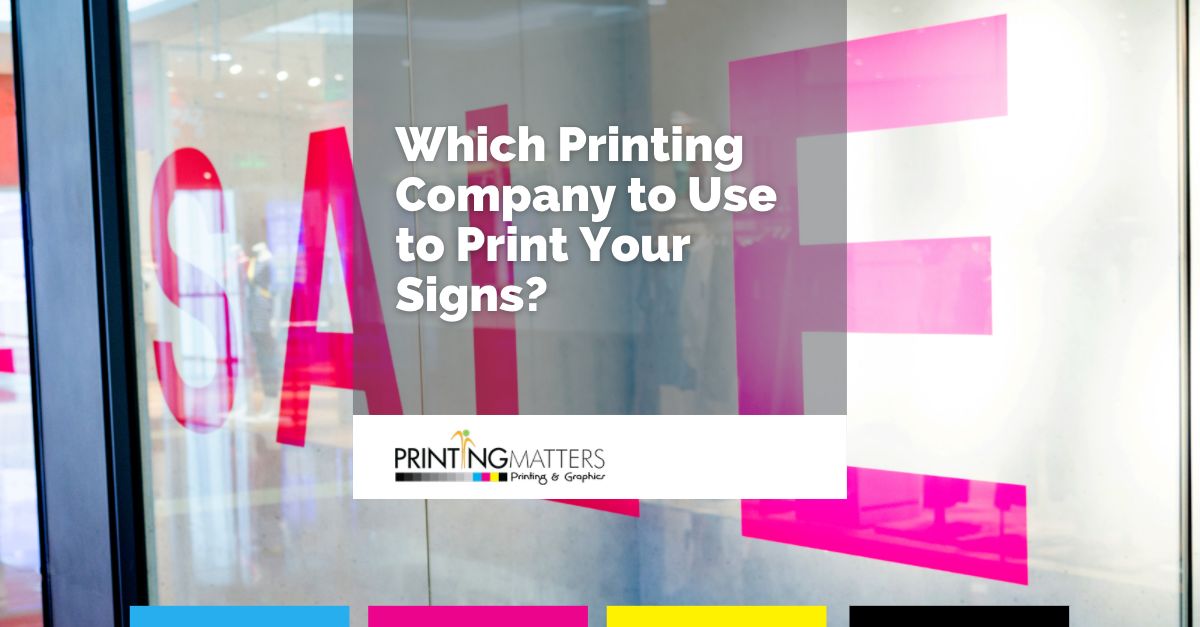 Signages are vital in every business that has a physical location. They can be used to attract attention for your business. However, signages must be printed properly so they can serve their purpose. That's why it's important to use the right printing company in Glendale so you'll get your order on time and the signs are printed beautifully.
Printing Company in Glendale You Can Rely On
My Printing Matters has been the go-to printing shop of small business owners in Glendale to print their signs. Our services aren't limited to printing signs. We also print business cards, postcards, flyers, booklets, envelopes, door hangers, posters, letterheads, announcement cards, and many others. If it needs printing, you can trust that our company offers it.
Now that you know where to have your signs printed, the next thing you want to be aware of is how to choose the right sign type.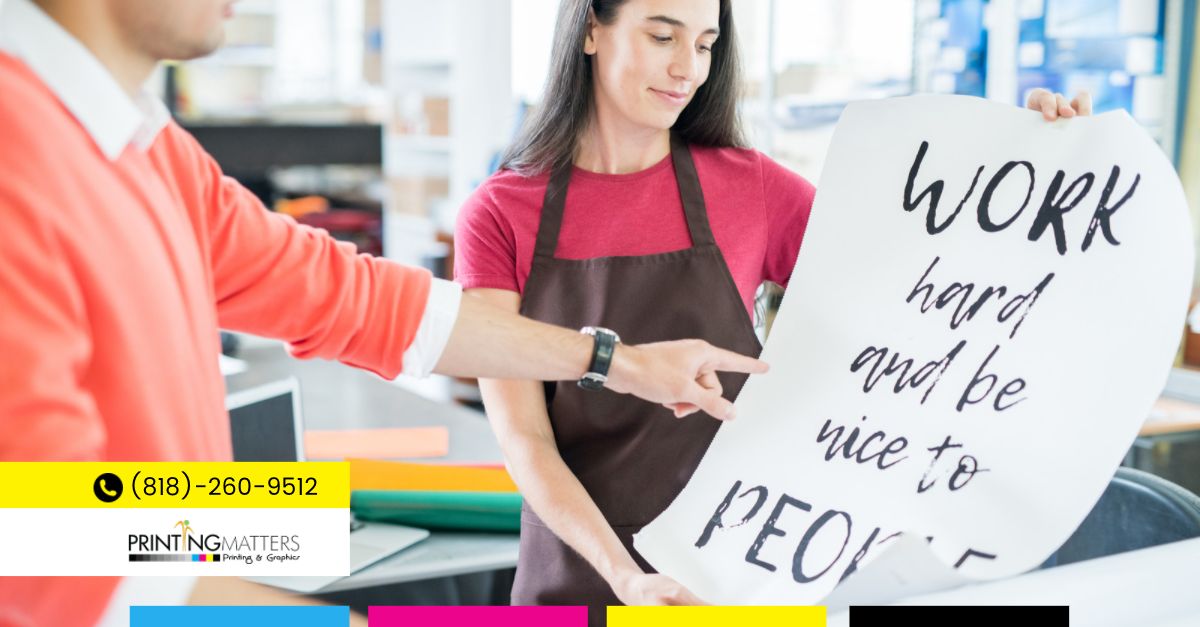 Picking the Right Sign Type
There are several options for signs. It can be overwhelming. However, the first thing you need is to know what is the purpose of the sign.
Outfitting your shop. You may choose window decals to grab people's attention while they are browsing your products.
Indoor event. Opt for banners and foam boards to complement your booth.
Outdoor event. Make sure that you choose banners and yard signs to catch the traffic's attention, even if the target is at a distance.
Showcase a sale. Retractable banners and posters are ideal to make your promotion noticeable.
You should also think about where it is going and how long it's going to be used in that location. Will the signage stay out in the rain or will you bring it indoors overnight? You should also consider how long you want the signage to last. When you're looking for a particular material for your signage, it's vital to keep these things in mind. Remember that different materials can endure different elements. If the sign will be out in the rain all the time, you need to choose a material that can resist rain. It's also ideal to stay away from poster paper if the signage needs to withstand rainy conditions.
Designing Your Sign
It'll be easy for you if you have an in-house designer. If not, you may just use our template. When you design your signage yourself, you should consider using big and bold font. This will guarantee that the information will be readable at a distance. Then, include a simple message with a large font size to convey to your customers. And to make it eye-catching, opt for high contrast.
If you need to add a photo, make sure that you upload a high-resolution image. The larger the signage is, the higher resolution you need. Armed with these tips, you should be ready to create your signage and send it to our printing company in Glendale for processing. Our satisfaction guarantee will make sure that you have a sign that you love and can grab the attention of your audience. Call us here to know more about our services: (818) 260-9512.