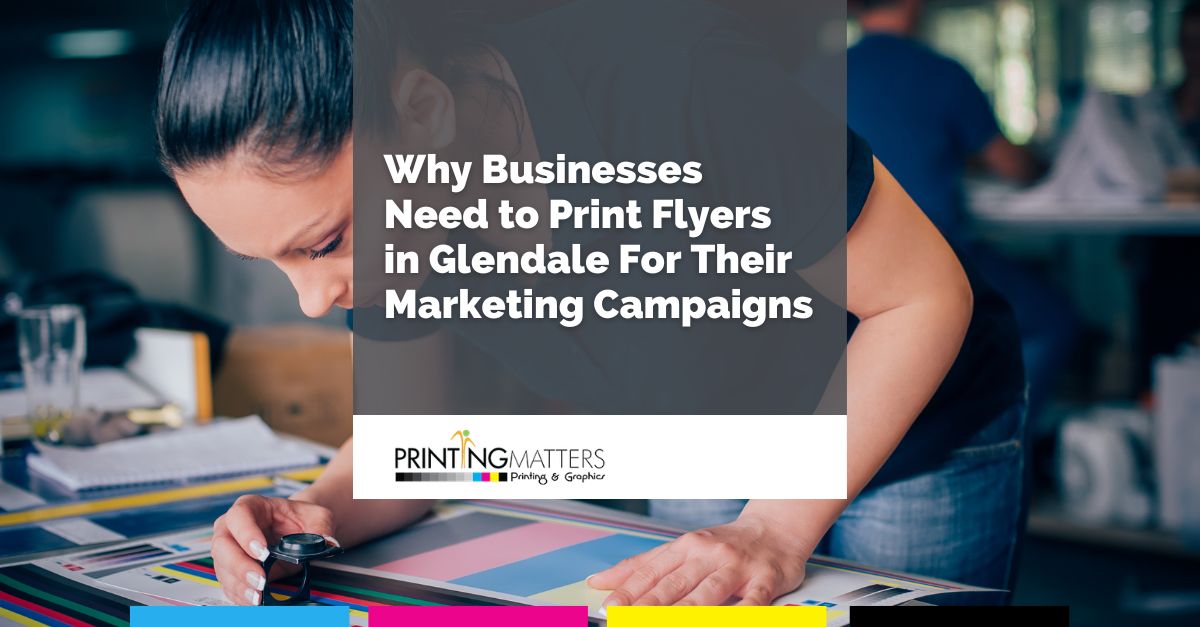 In this dominant age of social media and life living so much online, it can be very easy to forget that there are avenues outside of the internet that can be used to enhance the fortunes and brand recognition of a business! We're not going to pretend that the online world isn't the number one source of advertising and market focus nowadays, but that does not mean that you should be ignoring some of the more traditional options when they are still available to you. We are talking, of course, about tangible and physical options such as flyers! With this in mind, here are some reasons why you should still make the effort to print flyers in Glendale for your marketing campaigns.
Great For New Store Openings
If you are opening a new store in a new location, then flyers are one of the easiest and most effective ways to spread the word. The problem with social media is that if people are not following you, then they are not necessarily going to get your message. A large-scale delivery and handing out of flyers, however, means that you can guarantee potential customers are going to see the important information about your new venture. This is particularly important if you are new to town and don't have an existing location for people to be able to refer to.
Reach An Audience Outside Of The Internet
There is no doubt that the bulk of people live online these days, but there are a percentage of people who prefer not to be on the various social platforms that are available, and flyers are a great option to reach them. If you spend all of your marketing budget on places like Twitter, Instagram, and Facebook, then you are cutting out a whole portion of potential business, namely the older generation who do not spend any or as much time on the internet.

Makes The Brand Tangible
Some people put more weight into a brand that feels like it has a tangible presence in their community rather than just existing and operating online. Even the small addition of something like a flyer through the letterbox can have that desired effect of cementing the business in the minds of locals. People still like to pin bits and pieces on their kitchen boards and collect important leaflets in a kitchen drawer, so if you can be one of those leaflets that becomes a 'part' of somebody's collection, then you have succeeded in becoming a subconscious part of their lives!
If you would like to print flyers in Glendale for your own marketing campaign, then don't hesitate to get in touch with the team at My Printing Matters for all of the services that you need. Feel free to contact any of our squad members and they will be more than happy to provide you with the answers to any questions that you might have. We look forward to being able to assist you in any way that we can!