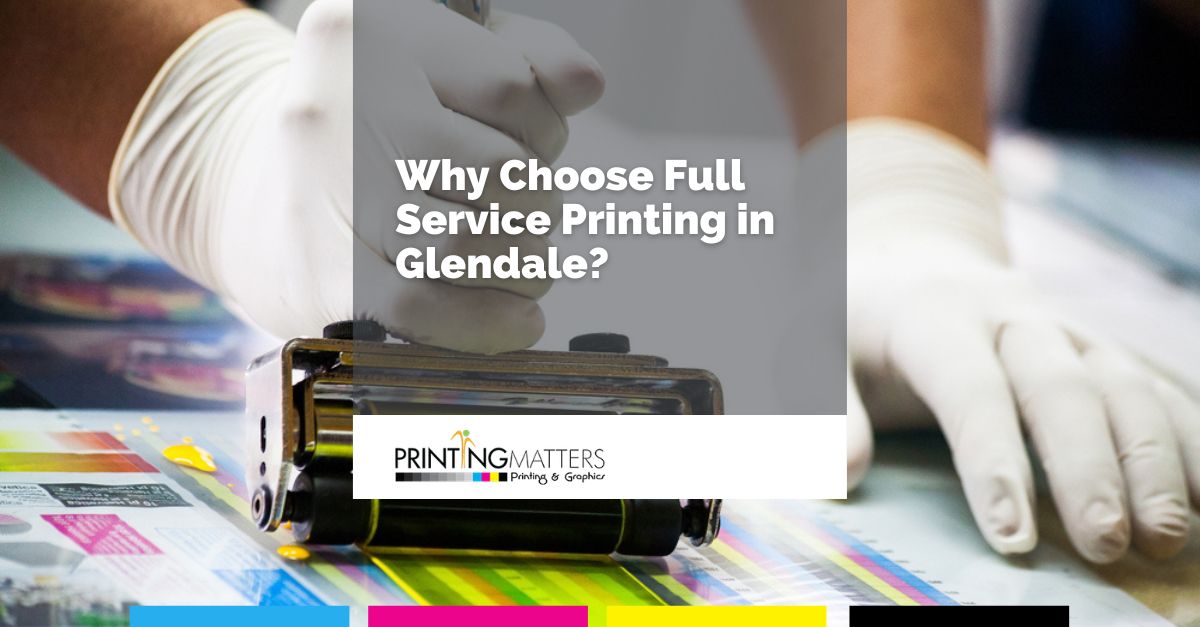 When your business needs print services, you have two options – self-service printing or full-service printing. Sometimes, self-service printing is a good option. This enables you to order your printer materials online and pick up the product when you're ready. It is a good time-saver, even more so if you have your order delivered.  
The big issue with self-service printing is that basically, you are on your own. You may be able to call a helpline but when you choose full-service printing in Glendale, you have access to expert help. This is especially useful if you are new to print design and welcome advice about graphics, design and materials. 
What Full Service Printing Can Do For Your Business
Printing services can provide a lot more than you might imagine. They aren't there just to provide flyers, sale posters and fancy brochures. 
Services include: 
Digital Printing
For variable imaging requirements and small print runs, for example, personalized direct mailers, digital printing is one of the most cost effective choices. Digital printing is agile and usually has fast turnaround times. 
Offset Printing
This form of printing can produce some of the sharpest image reproductions and highest resolutions. Offset printing is a good choice for static images like logos and for when brand fidelity is a paramount consideration of what is being printed. 
Large Format Printing
Large format printing usually implies professional signage for multiple uses and all types of businesses. Products include posters including billboard posters, banners, signs and vinyl lettering. Large format printing is very adaptable because many substrates can be used including paper, card, glass, plastic and textiles like canvas. 
Specialized Marketing Materials
Advising every step of the way, a skilled full-service printer can make marketing materials come to life. It might be greeting cards, postcards, invitation packages, full-service brochures, every door direct mail, rack cards, etc., etc. A professional printer can help from prepress, through design right through to the finished product.
Other Specialized Printing
If you need any kind of printed matter, a full-service printer will do their best to provide it. You might want flags printed with your logo for outside your premises, conventional booth material, magnetic signs for your corporate fleet of pickups, corporate advertising gifts such as mugs, key fobs, tote bags, t-shirts, and buttons, or even event tents. They can produce full picture menus, tear-off cards, event tickets, sell sheets and so much more.
Binding Services
When you need something more than a flat press sheet or bi/tri-fold brochure, a full-service printer will offer binding services that will produce impressive-looking reports and other documents. It can be anything from your annual accounts or share offering to a prospectus.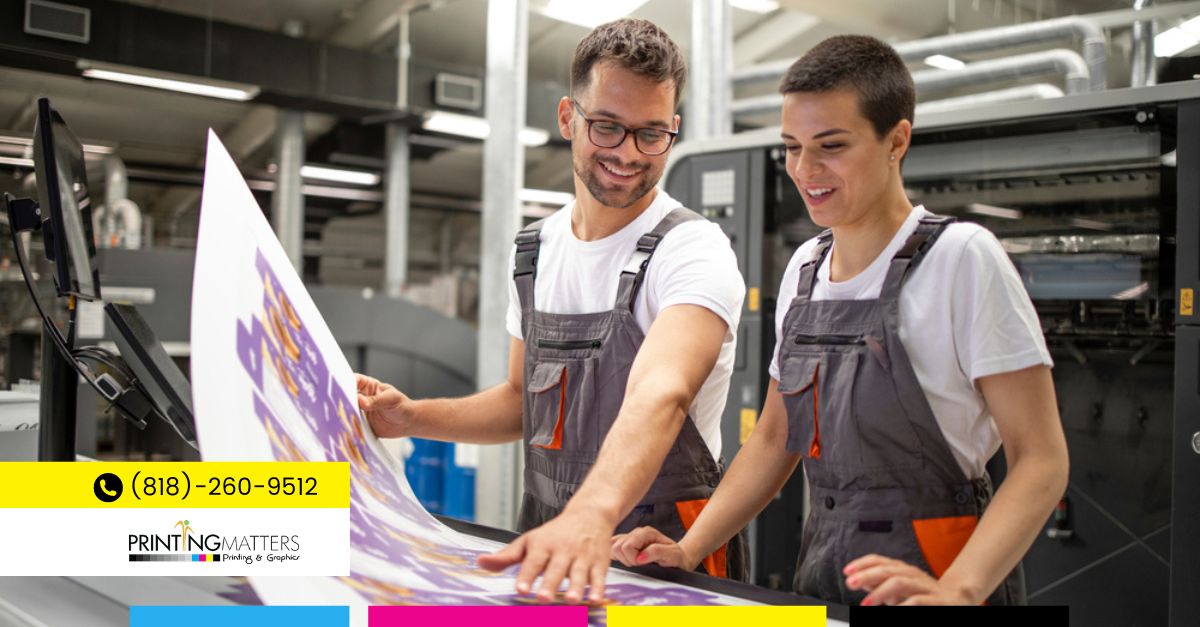 Go To The Professionals
Your print service provider is a valuable business ally. They provide cost-effective, time-saving solutions to bespoke needs. 
If you have a need for advertising or marketing materials for your business, you need full service printing in Glendale. Contact Myprintingmatters.net through the website or on the phone for consultations and quotes.