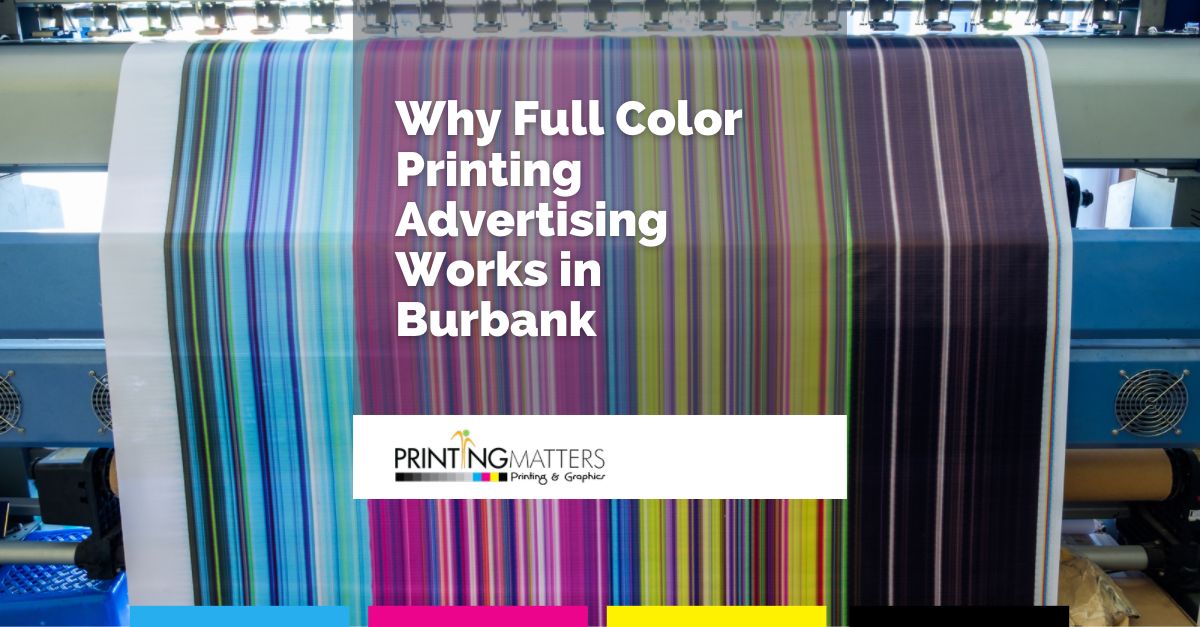 Black and white printing is all well and good if you just want to give information. On the other hand, if you want to provoke a response in your intended audience, then you have to go with color printing. It is well-known fact that colors evoke emotions. We all react to colors. So, if you want to make an impact with your advertising or get something across to viewers or readers, then you have to go with colors. Full-color printing has proven to be much more effective in advertising than black and white. For that reason, we at Printing Matters would like to tell you about full-color printing in Burbank.
Color Theory
Color theory has its roots back in the 17th century with Sir Isaac Newton, during his experiments with the color spectrum. Since then it has become a mixture of both art and science. Today, all color printing is based on the color wheel.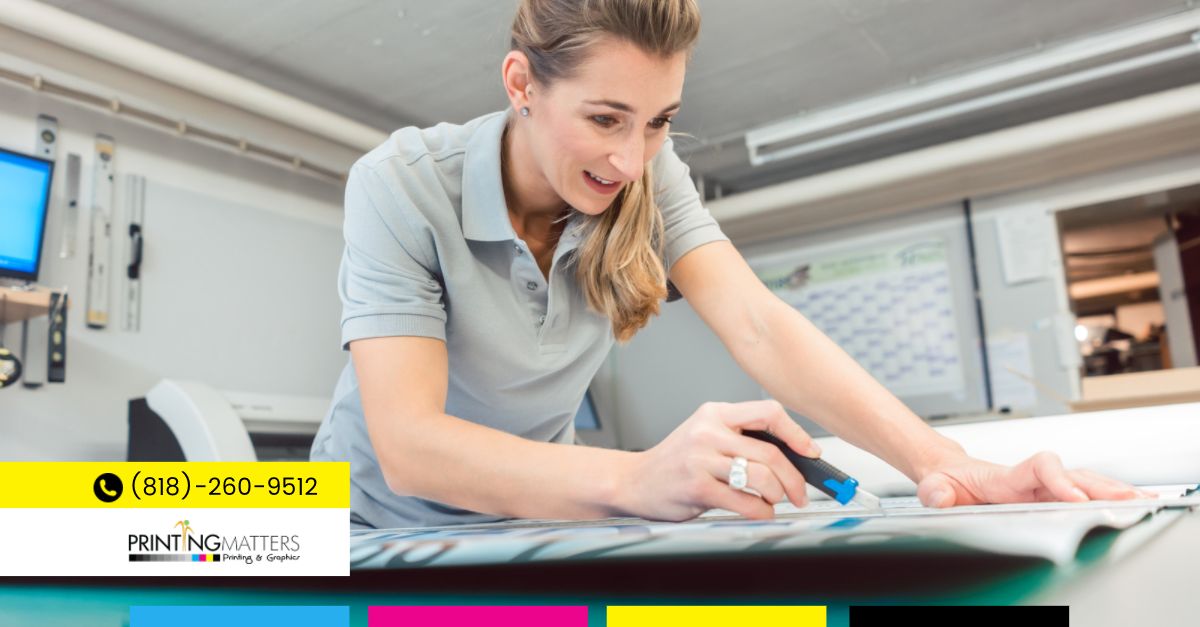 Modern Color Printing
Colors are broken down into three types:
Primary –  colors that cannot be created by mixing with other colors. They are red, blue and yellow.
Secondary – colors that can be created by mixing two colors. These are green, orange and purple.
Tertiary – colors that can be created by using one primary and one secondary color. These are vermilion-red & orange, magenta-red & purple, chartreuse-yellow & green, amber-yellow & orange, teal-blue & green and violet-blue & purple.
The most frequently used models in printing and digital advertising are:
CMYK– Cyan, Magenta, Yellow, and Black. This mixture is usually used for printed material. These are the four colors of ink in most home printers.
RGB-Red, Green, and Blue. These are used mainly in electronic or digital printing.
Evoking Emotions
All these colors evoke different emotions and are carefully chosen for what the advertiser wishes to provoke in their intended audience. Within the business world, there are many brands that are easily recognizable not only by their logos but by their colors too. Color, as well as shape, makes them easily identifiable and people react to them through an unconscious emotional surge.
Proven To Attract Future Clients
It has been proven that the use of the correct colors in your advertising can appeal to, attract and persuade people to consider your products and services. Color advertising can bring back former customers and lure new ones to your business or brand.
If your advertising isn't having the effect that you desire, then it is probably time to change your logo or brand name. Alongside that, you need to research your color scheme. Color theory will give you the correct color scheme that you need to convey the emotional message that you want to put across. Follow a theme in your advertising and be consistent with it. Once you have chosen your color palette for your advertising, don't change it.
Sound Advice
This is the theory behind full-color printing in Burbank that all successful brands use. We at Printing Matters would gladly help select the correct colors for you. If you need print advertising, don't hesitate to contact us through our website.