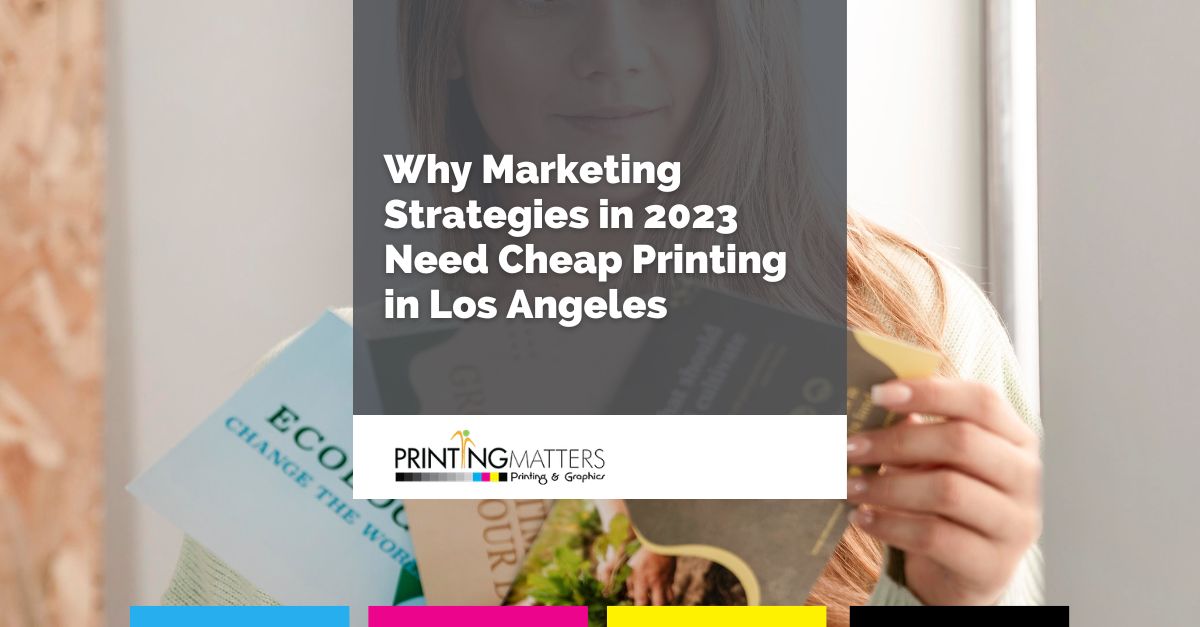 At this stage in the business game, we don't think that it will be news to anybody to learn that marketing strategies can really make the difference between a successful venture and an unsuccessful venture. If you are just starting out with a new project, or perhaps if you are trying to breathe new life into an existing project, then putting together a solid marketing strategy and campaign can be the thing that tips you over the edge into the positive. With this in mind, here are just a few of the many reasons why you should include cheap printing in Los Angeles as part of your wider marketing strategy.
Helps Promote and Maintain Brand Consistency
Relying on printing materials for some of your primary marketing means that you will be able to achieve a level of consistency in the regularity and quality of the information that you send out to your potential customer base. Once you nail down a color scheme, design theme, and message, you can make a mountain of prints that can be sent out to really cement your reputation in your region.
Bold Messages with Large Format Options
It won't always be flyers that you want to use to get your message out there. With printing, you can also experiment with things like large format banners and placards that will help to promote your brand even further, not just through letterboxes but also from spots like highway signage, etc.
Direct Mail Opportunities
You can only do so much on foot, and not everybody in a certain demographic is going to have the internet for things like social media. One tried and tested way to make sure your name is really out there as a business is to rely on the good old-fashioned mailing system. Print out plenty of flyers that you can distribute across your key regions and it will guarantee that every household at least has a knowledge of who you are and what kinds of services you offer.

Custom Printing
When you pick the right printing firm to do business with, you will have a great degree of freedom in what you do with the material you want printed. You will have a lot of say in the colors, patterns, wording, and everything else that makes up the components of a good piece of advertising material. Good printing companies are able to provide their clients with everything and anything that they want, as long as it is physically possible!
If you think that you could benefit from cheap printing in Los Angeles, then don't hesitate to get in touch with the team at My Printing Matters. We can cater to all your printing needs from small runs to large projects. Feel free to contact any member of our experienced, professional team and they will be more than happy to answer any questions that you might have and provide you with an idea of the services and packages that we offer. We look forward to hearing from you!