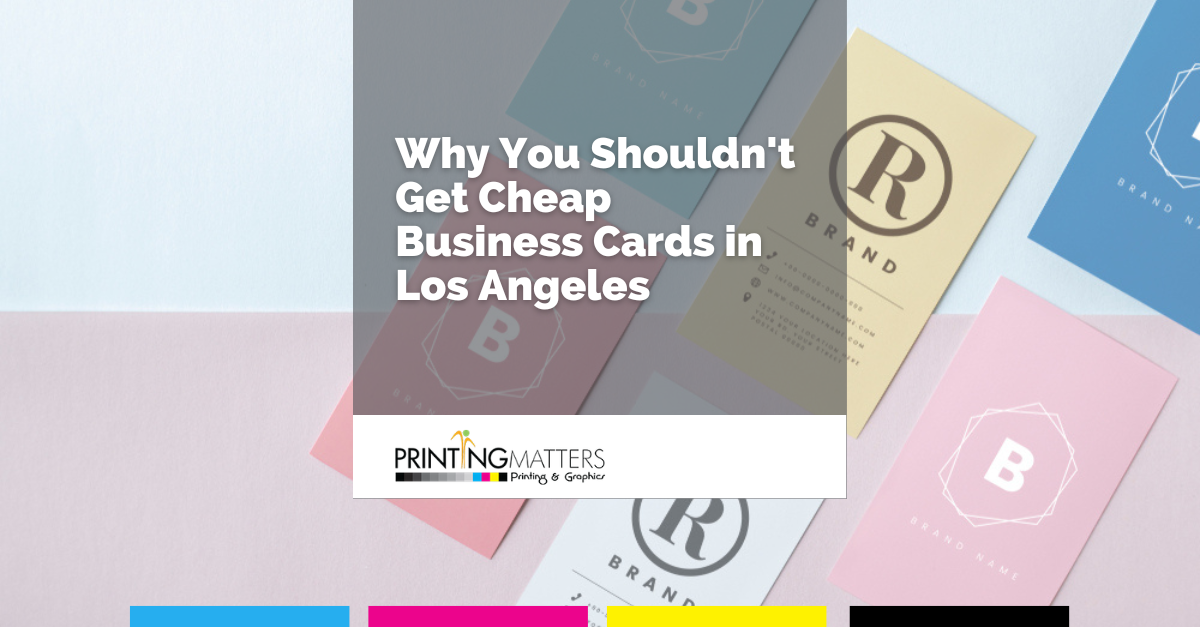 Let's make something clear first. Cheap in this context does not mean a printing company that charges less than the one down the block. That is cost-saving and very relevant in business decision-making today. The issue we want to address here is that of not going to a professional printer for your business cards and instead getting them from a self-service machine in a gas station or even printing them yourself. You might think that these days where so much social and commercial interaction happens online business cards are useless. Not so. Business cards remain relevant and so you should not get cheap business cards in Los Angeles. Here's why:
A Business Card is More than a First Impression 
It is a lasting statement about who you are and what you do. 
A high-quality business card shows whoever you give it to that you
care about the impressions you make

care about the contacts you make and your

business network

are professional

work in a professional business

offer services and products of a high quality
On the other hand, passing out cheap business cards can make you
look unprofessional

look like a bit of a cheapskate (if you don't care enough about the impression you make, what does that say about everything else?)

look out of touch
If you want the handing over of your business card to be and make a trusted, professional connection, it deserves to be and needs to be high-quality. Remember too, that a business card can be a brand marketing tool. It isn't just representing you but your organization too. Go to a printer so you can have the company logo, font, and brand colors.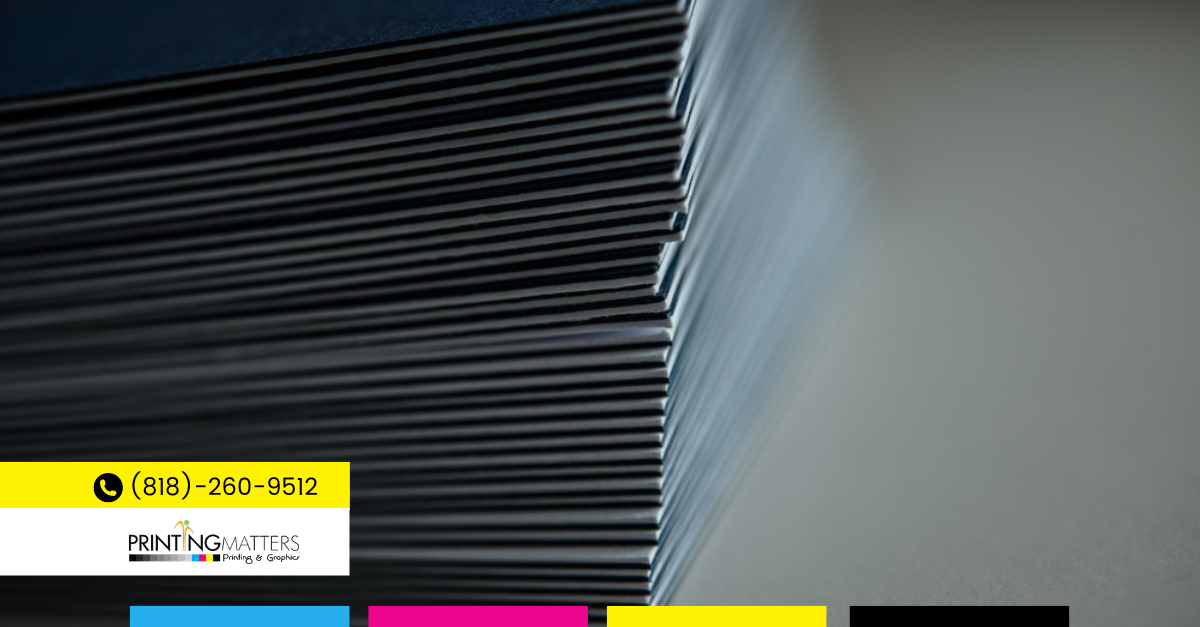 What Do You Need to Think About if you Want a High-Quality Business Card?
Quality doesn't just mean going to a printing company rather than a DIY machine or paying a higher price. You could pay a printer and still end up with a cheap-looking card if you don't make the right decisions. What you need for a good-looking business card are:
the thick card can be textured if required

high-quality print finish

good design aesthetic

high-quality color

the appropriate contact details and relevant info
A good business card design will not be overcrowded with details, cluttered with unnecessary information, or inconsistent with your brand message. It should look clean and crisp and any embellishments should be subtle, not bling-y. It will look substantial and not flimsy and will convey the professional impression you deserve. A good quality business card is less likely to be consigned to the recipient's wastepaper basket. 
If you want business cards that tell your contacts that you have the X-factor, come to My Printing Matters. You will get a much better result than with cheap business cards in Los Angeles. We offer competitive pricing and many design options.