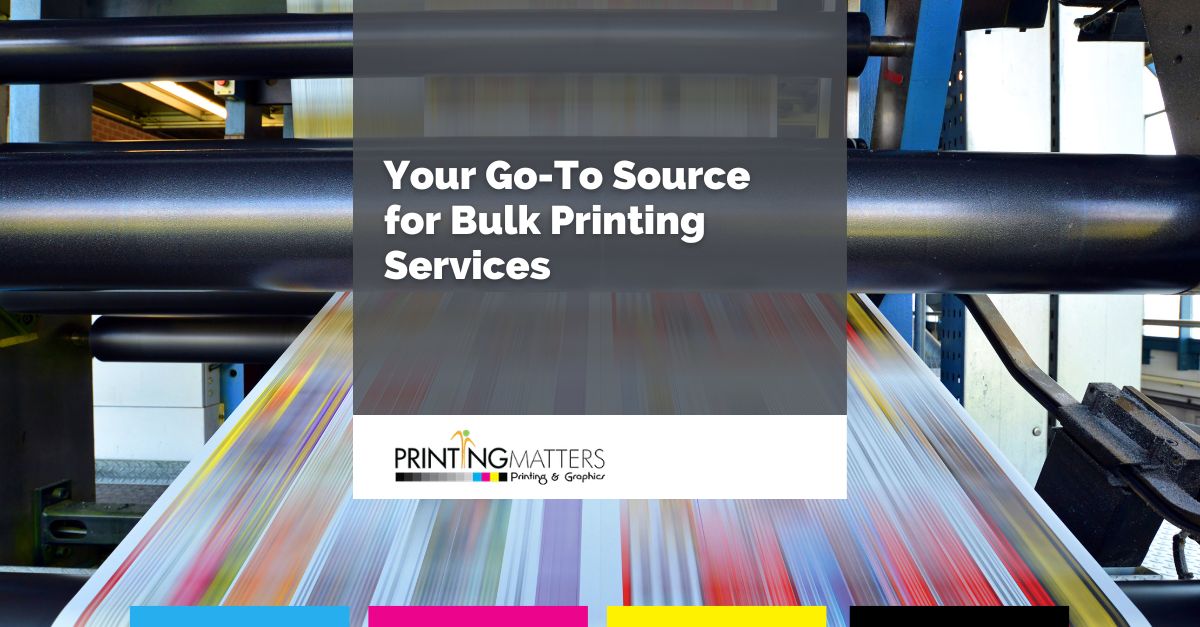 When it comes to bulk printing services, you have a lot of options. Unfortunately, not all printing companies are created equal and there is much to consider when selecting the right partner for your business needs. At Printing Matters, we understand that in order to realize successful results from any print project, a combination of superior technical expertise with products and services must be utilized. Our team offers over 50 years of experience in the industry providing each customer with personalized attention combined with the highest quality standards. We specialize in large-format digital imaging approaches where speed matters – regardless of size or quantity– ensuring our solutions address your unique requirements while providing excellent value for money. Let us help you make an impactful impression on both paper and digital media through our customizable solutions!
Why Bulk Printing Services is an Essential Part of Your Business
In today's fast-paced business world, time is of the essence and efficiency is key. This is where bulk printing services come in. Whether it's flyers, brochures, business cards, or any other printed material, having the ability to print large quantities quickly and cost-effectively is essential for any business. Bulk printing services offer the convenience of printing all your materials at once, saving you precious time and resources while maintaining a high standard of quality. In addition, batch printing also allows for consistency and uniformity in all your printed materials, making your brand look professional and reputable. In short, if you're looking for a way to streamline your printing processes and take your business to the next level, then bulk printing services are a must-have for any company.
What Types of Printing Services do We Offer at Printing Matters
Printing Matters is your one-stop shop for all your printing needs. No matter the project, big or small, we provide a variety of printing services to meet your needs. From business cards to brochures, we offer high-quality printed products with a quick turnaround time. Need banners or signs? Our large-format printing services can provide you with eye-catching designs to help promote your business. We also specialize in digital printing, so we can bring it to life if you have a custom print project. Trust us to provide you with exceptional printing services that will exceed your expectations. At Printing Matters, we pride ourselves on providing the best quality printed products and services available.
Why Quality Matters When it Comes to Bulk Printing Services
Regarding bulk printing services, quality should be at the top of your priority list. Poor-quality printing can be a frustrating and costly experience. Not only can it result in wasted paper and ink, but it can also damage your brand image. Imagine receiving a pile of fliers or brochures with blurry images and smudged text. Would you be impressed or inclined to engage with the company behind the poorly executed materials? Chances are, your answer is no. By investing in high-quality printing services, you not only ensure that your fabrics look great but also show your potential customers that you value your brand and the products or services you offer. So, when deciding on a bulk printing service provider, make sure to prioritize quality to make the best possible impression.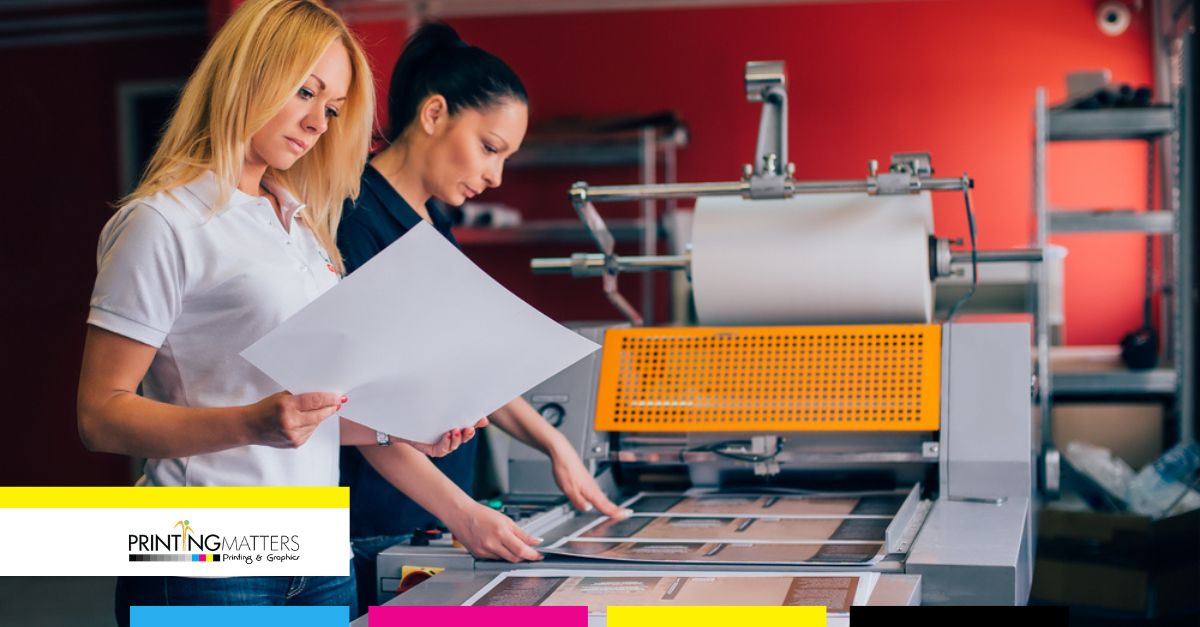 Tips for Estimating Your Volume and Cost Needs for Bulk Printing Services
Are you gearing up for a big bulk printing project? Before diving in headfirst, it's crucial to estimate your volume and cost needs. Accurately estimating these factors can save you both time and money in the long run. To start, consider your goals and target audience. This information can help determine the number of prints and types of materials you'll need, which directly affects the final cost. Additionally, be sure to account for any potential errors or changes that may arise during the printing process. By taking the time to plan ahead, you can ensure a successful bulk printing project that meets your expectations without breaking the bank.
So, it's easy to see that choosing the right printing service provider is vital for your business. Bulk printing services are not only cost-effective in the long run, they also provide you with quality prints that leave an impression. With Printing Matters offering everything from banners and pamphlets to booklets and brochures—the possibilities are endless. Our experienced team of experts provides insight into every step of the process, estimating your volume and cost needs for all your bulk printing services. Quality is a mainstay here at Printing Matters—we understand that your company's success depends on our reliability and accuracy. You can be confident that when you entrust us with your print projects, you will be presented with beautiful high-density pieces of perfection perfectly suited for whatever purpose they are meant to serve. So the next time you're considering investing in bulk printing services, be sure to turn to Printing Matters—where quality matters!  Get your printing done right – trust our bulk printing services!