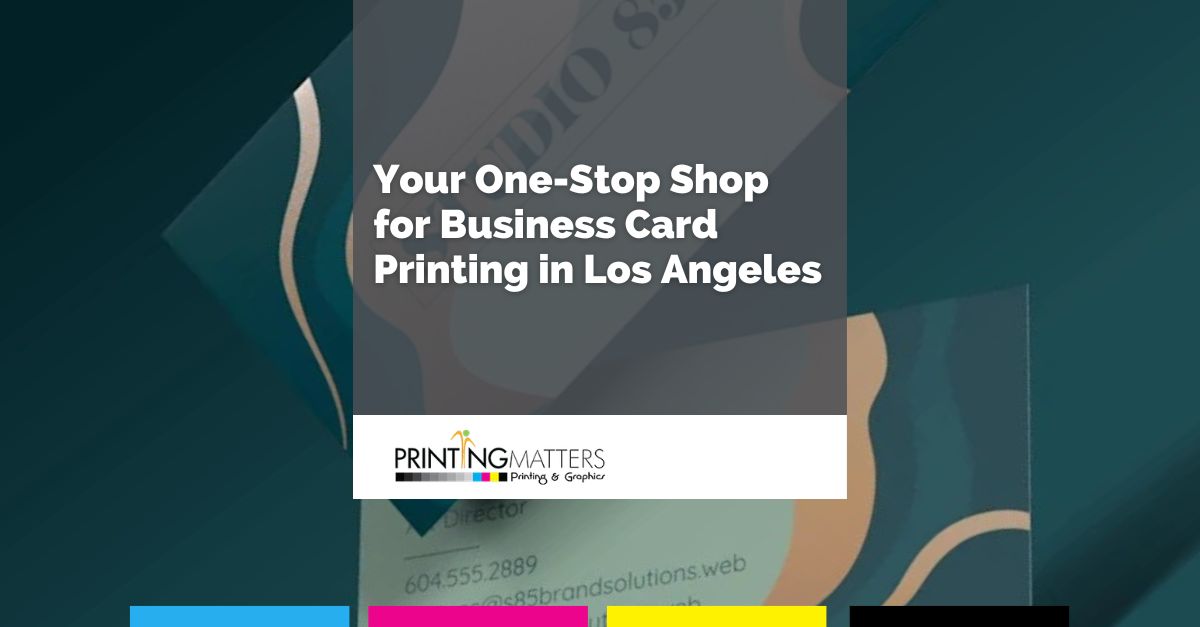 Are you looking for high-quality business card printing services in Los Angeles? Look no further! You have arrived at Printing Matters, your one-stop shop for exceptional and reliable business card printing. Our full-service printing company offers an array of customization options to achieve the perfect blend of quality, value, and speed that you need to impress potential customers or clients. We understand the importance of presenting yourself professionally – enter with confidence by equipping yourself with custom-printed business cards from Printing Matters!
Why Printing Matters Is the Best Choice for Business Cards in Los Angeles
Business cards are crucial in the professional world, providing not only essential contact information but also a representation of the person and the company they represent. With that in mind, it's no wonder that businesses in Los Angeles put a great deal of time and energy into finding the perfect business card printer. That's where Printing Matters comes in. Their years of experience in business card printing, combined with their unparalleled customer service, make them the ideal choice for any business looking for a quality product. With Printing Matters, each card is carefully crafted to represent the individual in the most professional and polished way possible. For business card printing in Los Angeles, Printing Matters is truly the best choice.
How You Can Create an Eye-Catching Design for Your Business Card
Your business card is often the first impression that potential clients or partners have of your brand. So, it's important that it stands out from the crowd. Creating an eye-catching design for your business card may seem like a daunting task, but it doesn't have to be. First, think about what sets your brand apart and how you can incorporate that into the design. Consider the use of bold colors, unique fonts, or even incorporating a memorable image. Remember to keep it simple and avoid overcrowding the card with too much information. With a little creativity and attention to detail, your business card can leave a lasting impression on anyone who receives it.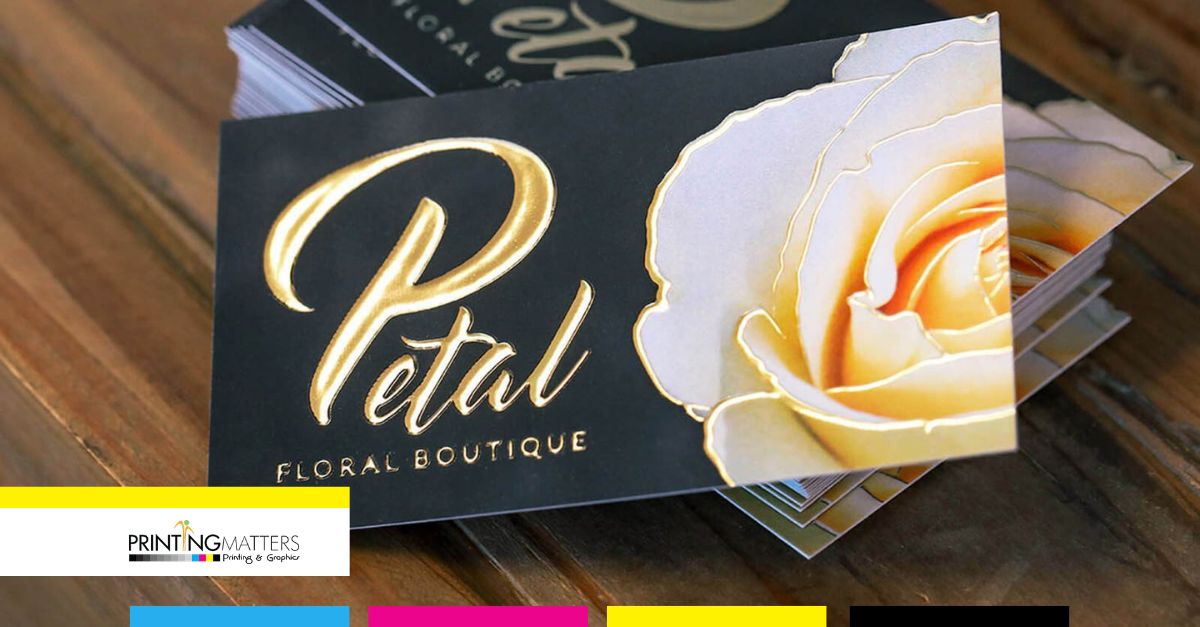 What to Expect When You Place Your Order With Printing Matters
Placing an order with Printing Matters is an exciting moment that shouldn't be missed. From the moment you hit the submit button on our user-friendly website, we start on your order immediately to ensure your prints are delivered in time. The process involves a team of talented and skilled professionals who handle everything from the design work to the final print product. You can expect high-quality prints that meet your design needs. Our team will communicate with you throughout the printing process to ensure that everything is in line with the instructions you provided. We take pride in our work, and we guarantee satisfactory results with every order. Place your order with Printing Matters today and discover a world of excellence in print!
Printing Matters offers you the best printing services in Los Angeles for creating business cards that stand out. With their commitment to quality and helpful experts, it is easy for a business to make an eye-catching design that will draw customers in and help your business flourish. What's more, the entire ordering process with Printing Matters is effortless – from browsing models to making customizations, they take care of all your needs so you don't have to worry about a thing.   Now is the time to stand out and get your business cards printed with the help of Printing Matters. Their friendly staff will answer any questions and guide you through the entire ordering process. They provide affordable prices and quick customer service responses, allowing you and your business to succeed! Make sure you choose Printing Matters for all your business card printing needs in Los Angeles – let them bring success to you and your company today!