If you own a nightclub in Burbank, you need to entice people to keep coming by your bar. Never underestimate the power of Menu Printing in Burbank service. But make sure that you make it waterproof. 
Do not choose a paper menu. Sloshing accidents can easily wreck the paper. Even those laminated menus will peel quicker. Your best option is to go for a waterproof menu. 
One of the biggest fears of many clients when we suggest a waterproof menu is that they may need to compromise on design. Transitioning to a waterproof material for your menu will not imperil your design. 
You can design your menu as you wish. But if you struggle to create a design that stands out, we got you covered. You may contact our team today to give you some inspiration. 
Or you may read the following design ideas. 
Ideas for Menu Printing Burbank 
Opt for Simple and Crisp Design 
You may choose to design a menu with a copper background. You may attach a photo of your cocktail lounge to feature your cocktail drinks. 
Opt to use muted colors to reflect the nature of your business. Then, use different colors to make photos of your drinks come alive. 
Be Elegant 
Make sure that your menu is elegant and eye-catching. We suggest having a smaller menu so you can easily slip it between the glasses. 
Go for a pre-scored menu. It makes your menu look classic without having to appear pretentious. It gives your clients a welcoming feel.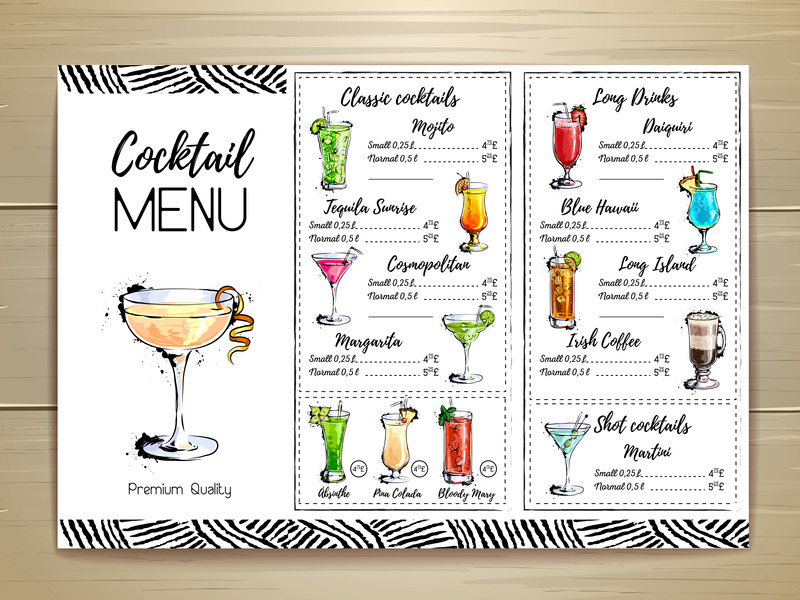 Why Not Choose a Laminated Menu 
Laminating paper can be costly. Apart from it being expensive, it is also prone to peeling and cracking. 
Over time, it becomes unsightly. Your customers would hesitate to pick and read it. 
By choosing a waterproof menu service, you do not have to laminate the menu paper. This type of service will give you the same high-quality standard printer paper. It means that your design will still shine. It will still have eye-catching colors. 
Because it is waterproof, you can easily sanitize or clean it with a wet cloth or cleanser. But do not use a harsh cleaner. To extend the life of this menu, you may opt to apply UV coating. It extends the toner's life on the synthetic material. 
Waterproof paper can give you a stunning menu. With its durable printed materials, you can save money on menu printing as you do not have to print your menus now and again as your customers spill drinks on it. 
Need Help with the Design?
The type of paper to use is vital. However, what is more essential is the design of your menu. You must ensure that it stands out so that your customers will want to read it and not throw it. 
If you are not sure how to design a waterproof menu, call our printing experts today. We can assist you on what materials to use for your Menu Printing Burbank project. We offer various printing services for any type of business. Simply call us today for inquiries: (818) 260-9512.